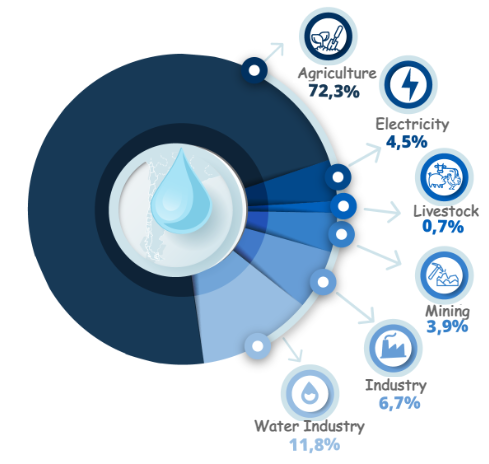 Developing a georeferenced, national database on water consumption, recirculation, and final use of water flows (aquifers, courses, or fertigation) for each productive facility (plants and industrial facilities) of the Chilean poultry and pork sector.
Water balance of the livestock sector to assess the volume of water used by the industry, its main sources and level of use compared to other productive activities, as well as treatment and reuse.
The study focused on the central macroregion because it is the area where most pork and poultry production takes place. The balance shows that the pork and poultry industry's total water consumption reaches up to 18.1 million m3 per year. It should be noted that the water footprint of the entire livestock sector (including poultry, pig, and cattle) represents 0.7% of the water used in the macroregion.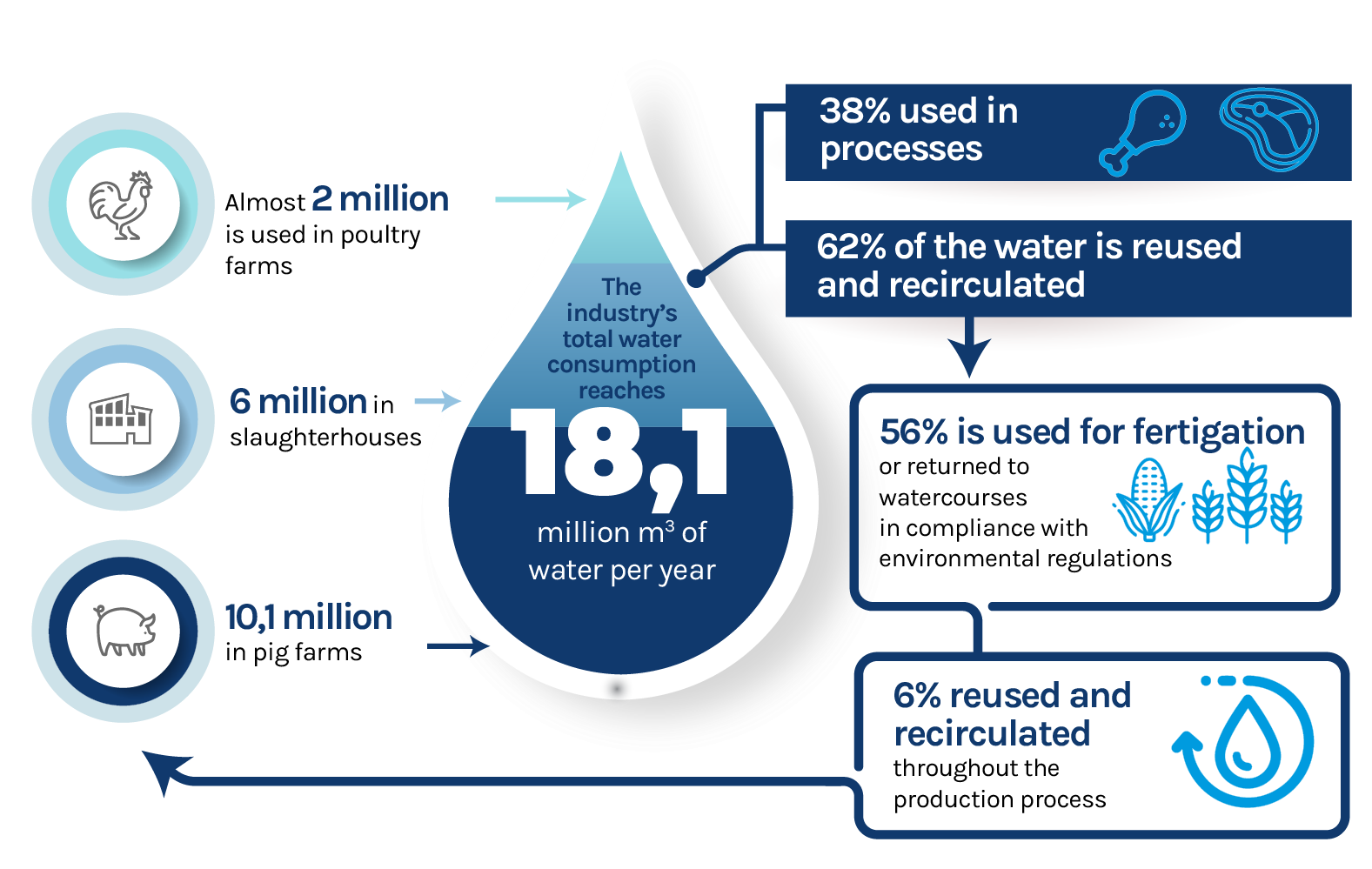 Similarly, the study reveals that the sector has reduced water extraction by 6% by installing advanced treatment plants that allow for water recirculation throughout the production process. As a result of these processes, 56% of the volume extracted for production is used for crop fertigation or returned to surface watercourses, in compliance with environmental regulations, which is why the net balance of the water used by the sector is only 38% of the extracted volume.
To update existing information on water consumption and water balance in the Chilean poultry and pork sector.
Georeferenced map of water consumption in all poultry and pig farms, as well as industrial processing facilities in Excel and KMZ formats and production of a water balance report by basin.