The Association represents an industry that is committed to every stage in the production of meat,
taking care to deliver a product of international quality, environmentally sustainable
and produced in harmony with local communities.
Work together in partnership with the public sector to open and retain markets as well as facilitate trade
Position Chilean pork in Asia under the ChilePork brand
Provide a safe and high quality product to consumers in Chile and around the world
Protect Chiles zoosanitary status, a condition that is recognized internationally
Promote a sustainable industry committed to the environment and its surroundings
Take care for our animals health and welfare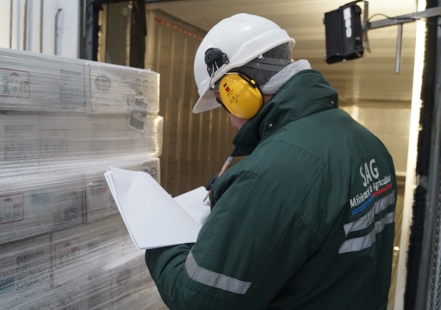 Chile is an open economy with 33 in-force trade agreements that allow its products to access 87% of the global GDP and 65% of the world population with preferential tariffs. As an industry, we are authorized to export to more than 60 markets.
One of the competitive advantages of the Chilean meat sector is the use of tools that facilitate shipments: Animal Health E-certification (China and Russia) and Single Window (SICEX) to review import and export operations.
One of the competitive advantages of Chile's meat industry is our access to mechanisms that facilitate shipments: Electronic zoosanitary certification (China and Russia) and the Single Window (Integrated Foreign Trade System or SICEX) for checking import and export operations.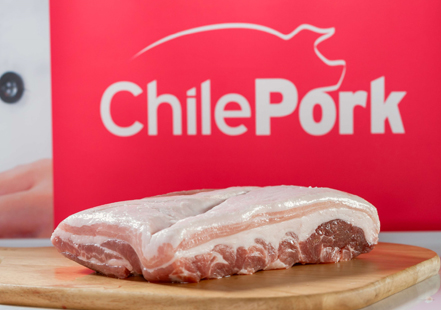 Created over 15 years ago, ChilePork is the sector brand that represents all Chilean pork exporters abroad.
It is part of a promotion program focused primarily on the Asian market, which represents more than 70% of Chilean pork shipments.
Currently, the meat sector is positioned as the fourth food sector in Chile, following fruit, salmon, and wine. Pork is the most exported meat with 42% of the total.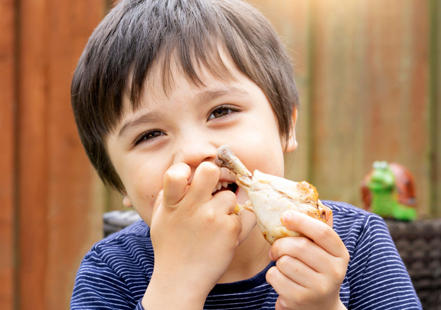 Eleven public and/or private "from farm to table" programs have positioned Chilean white meat with high standards worldwide.
These programs include prevention and control of pathogens, as well as antibiotic and other residues throughout the production chain.
The industry has a unique production model where each exporting company has control over their entire production chain, from feed-producing plants, animal production areas, slaughtering and all related processes, logistics and marketing of every product, to finally reach customers and consumers with healthy, safe, and 100% traceable food.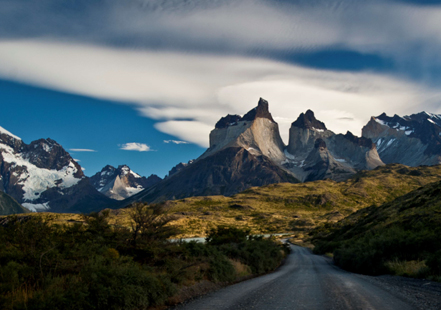 The industry and the public sector, led by the Agricultural and Livestock Service (SAG) under the Ministry of Agriculture (MINAGRI), implement surveillance programs to prevent and/or eradicate diseases from Chilean territory, while guaranteeing compliance with destination market health requirements for Chilean white meat exports.
In addition, given the risk of the entry of diseases such as African swine fever, ChileCarne donated 10 dogs to become part of SAG's Canine Brigade at Santiago's International Airport.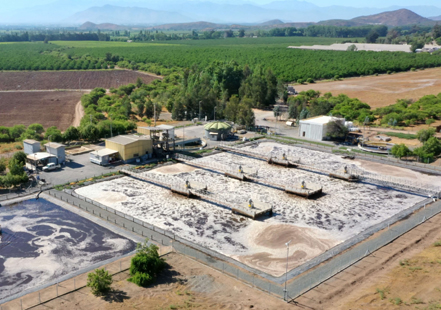 The implementation of continuous improvements for environmental management and the creation of shared value with neighboring communities are the main objectives of the sustainability strategy of the meat exporting companies that comprise ChileCarne.
Thus, they care about the environment, the workers, and the relationship with the communities surrounding their facilities.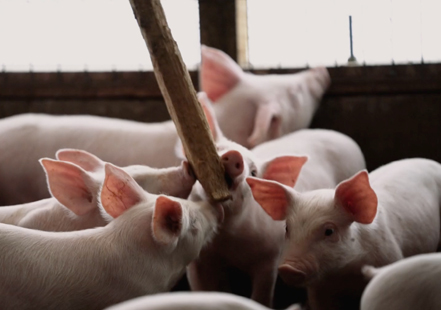 Complying with best practices to guarantee animal welfare and competitiveness in international markets is a fundamental pillar of the industry.
This is why its workers are trained to follow and apply programs that consider all actions, from the loading of the animals to the slaughter plant to avoid unnecessary suffering and meet international requirements and specifications.