Animal Feed Processing Plants

Feed processing plants for poultry and pigs play a crucial role in ensuring the animal´s health and welfare, as well as the safety of the meat.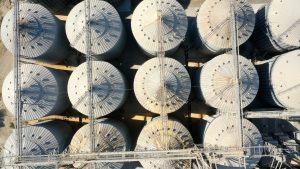 By implementing quality assurance programs, taking part in the association's health and safety programs, and incorporating new technologies, the plants improve production standards that comply with Chilean regulations and effectively control hazards that may be present in animal feed, such as infectious agents and chemical, physical, and biological contaminants.
Given the relevance of this link in the production chain, the association created a Feed Plant Committee with representatives of the main Chilean poultry and pig feed plants, which provide a space for dialogue and organizing training activities for the continuous improvement of the sector in the areas of nutrition, health, food safety, and productivity.
This section features relevant information about animal feed, such as current Chilean and international regulations, training courses, updates on new regulations and other useful information.